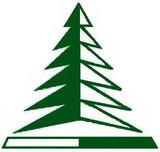 Hanmer Springs Forest Camp was established in the early 1950's as a New Zealand Forest Service single men's camp. It was originally used as the base for the NZ Forest Service timber treatment plant.
In 1977 when the NZ Forest Service ceased operation on the site, a Trust was formed from local residents and the Rotary Club of Papanui. For a peppercorn rental they agreed to manage the site and develop the buildings for recreational, educational and environmental purposes.
The members of the newly formed Hanmer Springs Forest Camp Trust set about fund raising to make the buildings habitable as a school camp. In 1979 St. Marks School was the first user of the camp.
The facilities 30 years ago were extremely basic. However the aspiration of that far-sighted committee has proved to be a hugely successful venture. Initially the committee did all the work, including fundraising, building, sewing, cleaning, coercing prospective clients, promoting, taking the bookings and instructing the children in forestry, but as time went on, the need for paid staff to be onsite became a priority.
As more groups and schools came to use the camp's facilities, the Trust decided to build a multiple cabin lodge to upgrade the accommodation. The Ensor Lodge (built in 2002) consists of a variety of family-style cabins and bunk rooms. Most of the Ensor Lodge cabins can be easily accessed by wheelchair and two disability toilet/shower rooms were added to the Ensor Lodge with that in mind.
The Abilities Lodge (built in 1986, and refurbished in 2006) is another of the Hanmer Springs Forest Camp's unique accommodation options and was purposely built for people with disabilities. Two Self-Contained Units have since been added to the lodge, making the entire accommodation facility unique for the South Island.
Hanmer Springs Forest Camp is still run by a Board of Trustees that meet every 2 months to oversee the workings of the camp and manage new projects. A mixture of Hanmer residents and Christchurch folk, the committee share a common vision for the camp.
If you are interested in joining the Board of Trustees, volunteering your help or just keen to call in and see what we do.... Please contact us.
| | |
| --- | --- |
| | |
| Ensor Lodge | Hanmer Springs Forest Camp |
| | |
| --- | --- |
| | |
| Abilities Lodge | Forestry Cabins |